29.05.17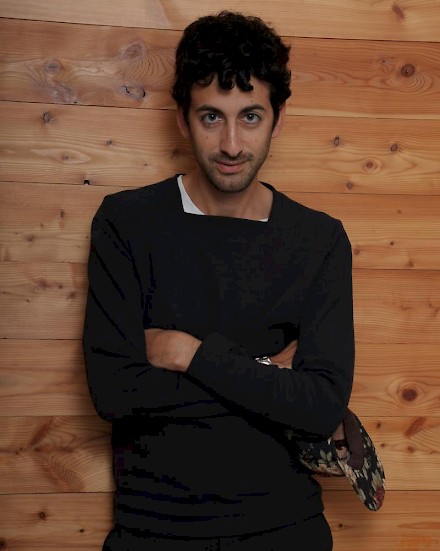 Daniel Blanga Gubbay
Op maandag 29 mei van 16.30 - 17.00 uur geeft onderzoeker en curator Daniel Blanga Gubbay een presentatie in het Van Eyck auditorium. Iedereen welkom.
Over:
Daniel Blanga Gubbay is a Brussels-based researcher and curator. He graduated in Italy with Giorgio Agamben at the Architecture University of Venice, and while working with him, he got
a PhD in Cultural Sturdies and a postdoc in Düsseldorf on the transformation of the concept of possible in Modernity.
He currently holds the position of Professor of Political Philosophy of the Arts and head of the performance and choreography department at the Royal Academy of Fine Arts in Brussels, and
lectures regularly at the AUB in Beirut.
He works as dramaturge and curator of the public program for the Kunstenfestivaldesarts and curator for LiveWorks (Centrale Fies). He is the founder and curator of Aleppo, a research platform engaged in public programs in performance and political theory, emerging every time as an open and free Imaginary School.
RESEARCH FIELDS
Fictional Institutions, Nature in Modernity, The Possible and Its Use, Afro- and Arab-futurism, Feminism, Political Philosophy of the Arts, Latency and Contingency, Performance Study, Premodern Philosophy.
Photo: Dido Fontana