19.11.19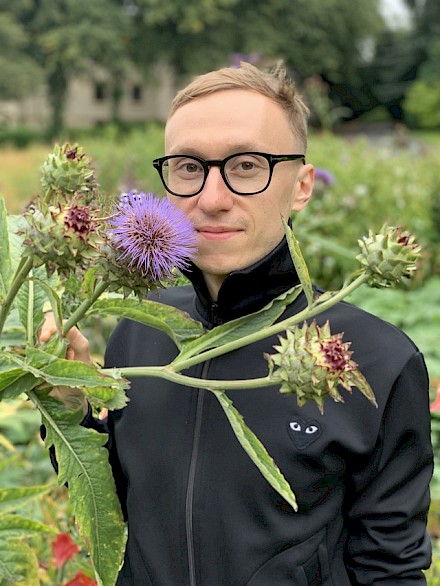 Encyclopaedia of Unrealised Futures - Escaping the Everlasting Present
On 19 November from 10:00 - 17:00 theorist and independent curator Denis Maksimov will deliver a workshop Encyclopaedia of Unrealised Futures - Escaping the Everlasting Present. 
Location: Project space and Basement
Register by sending an email to contact@annamoreno.net 
History is a cemetery filled with the unrealised futures' graves. It has the centralised monumental pathway which conveniently makes sense while leading towards the socio-political currents, which is presented as the logical outcome of historical processes. Biographies of Churchill, Hitler, Napoleon, etc that are re-published anew every year, solidifying the 'main pathway' of that spectacular graveyard. The reaffirmed meta-message is: there could not have been any other outcome and our fate is sealed. We are in a sort of bunker of an everlasting present where the only possible future appears to be walking along this monumental alley of overly celebrated (mostly male and white) figureheads that cross-justify one another. We need to escape it.

The participants of this workshop are invited to revive the alternative futures in the past by collectively identifying, mapping and performing their "thingness" or potentiality: the reason of nostalgia and relevance, which often can't be easily elaborated in wording. Each participant is asked to contribute an object that, according to them, contains "thingness" of the unrealised future that could have but yet didn't happen. The choice of an unrealised future can be motivated by political, historical, personal, or any other subjective qualities. Turning these possible narratives into catalysers or ignition devices, we will be setting up a political theatre of alternatives as an escape from the bunker of the everlasting present. We will aim to create loopholes in the systems that constitute our given conditions and project ourselves onto that future(s) that were (and still are?) a possibility.

Can the "thingness" be extracted and weaponised as a tool of resistance? Can it be synergised? The workshop nests in the context of Avenir Institute's research seminar F(r)ictions aimed at the deconstruction of the aesthetic and narrative fabric of history, revelation of the alternative possible futures and building up the speculation as if they had happened. 
Denis Maksimov
is a theorist and independent curator based in London and Athens. His research focuses on politics and aesthetics ("poliaesthetics") of the unorthodox and queer ("supranormal") phenomena of power in European mythography, world history, literature, arts, and audiovisual cultures. His advisory practice covers the issues of political technologies, EU-Russia, and international relations. Together with Timo Tuominen, he is a co-founder of Avenir Institute, an artistic research collective and a transdisciplinary think-do tank focused on the critical analysis of the futures of socio-political power. 
He holds BA in Political Science and MA in International Relations & European Studies from The National Research University Higher School of Economics (Moscow, RU), MRes of Art & Design from Karel de Grote University College (Antwerp, BE), and is PhDc in Classics at The University of Edinburgh (Edinburgh, UK).
Bait & Switch
The workshop is taking place in the context of Bait & Switch - an In-Lab organised by the Jan van Eyck participants Kent Chan, Mat Do and Anna Moreno. It proposes to examine fiction through different perspectives: its radical potential, failures, engenderment and dillution.
Fiction are the (re)imaginations of realities that in its subsequent conception bears the potential to affect the realities that it derives from. Art in its tangential relationship to reality often puts it in close proximity, but often differing operations from fiction. Fiction allows us countless opportunities to invent new worlds, summon ideas and furnish futures. Could we garner a deeper understanding of both through the lens of the other?