17.01.18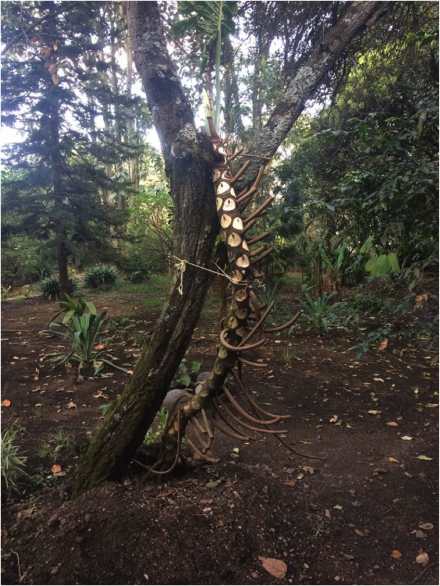 Eva Győri, Taraneh Fazeli
Iedere woensdag geven Van Eyck deelnemers een presentatie. Op woensdag 17 januari van 17.30 - 18.30 uur is het de beurt aan Eva Győri en Taraneh Fazeli.
Over de presentatie van Taraneh Fazeli:
In her talk, Taraneh Fazeli will investigate the role of the curator as caretaker throughout history in relation to a new version of "Sick TIme, Sleepy Time, Crip Time: Against Capitalism's Temporal Bullying."  First staged between Houston, Texas and New York City in Spring 2017, this exhibition and programming series will take place again in Omaha, Nebraska at Bemis Contemporary Art Center during Spring 2018 and then at the Luminary in St. Louis, Missouri during Fall 2018. Through interactions between artists and groups, care for the body in the temporal states of debility, disability, and rest prompts participants to re-imagine collectivity as life under capitalism and other interwoven forces of oppression becomes increasingly impossible. 
Fazeli's meditations on the changing definitions of curatorial labor in relation to economies of love and care will draw upon ethical frameworks from disability justice in the United States to ideas of paternalism in public health policy in the Netherlands.
Over het werk van Andrea Éva Győri:
Andrea Éva Győri very personal, very intimate kind of storytelling is unique. She implements these stories in a wide range of works of art, such as performances, videos, installations, sculptural works and drawings. Her body of work asks questions on family and femininity, the self-image, and self-assessment, in a way that reveals the viewers own setting.
The origin of Andreas Art is curiosity. She asks questions and solves them in art. Proximity to her protagonists is of major importance to her. She is very skilled in observing people's relations.  In her role-playing, she is observer, participant and examined person at the same time. In this mode, she explores together with her participants certain subjects of general concern, like physical and psychical needs, phantasies, sexuality, phobia, fun, pain, cultural norms and their overcoming.
Locatie: auditorium
Iedereen welkom