26.04.19 – 24.05.19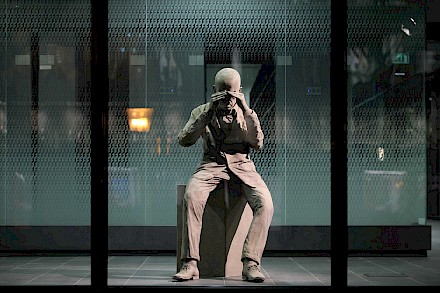 Fragments of a Conversation with a Counterfeiter
1 maart – 24 mei 2019: Stroom Den Haag en op verschillende locaties in Den Haag
26 april – 24 mei 2019 at Jan van Eyck Academie. 

Download het krantje met meer informatie en een plattegrond met de verschillende locaties in Den Haag HIER
Van Eyck alumnus Diego Tonus presenteert met Fragments of a Conversation with a Counterfeiter een reeks nieuwe werken gestoeld op een veronderstelde conversatie tussen de kunstenaar en een valsemunter. Ieder werk is een visuele vertaling van dit gesprek waarin Tonus zich de ideeën van de vervalser, die hij behandelt als zijn intellectuele eigendom, toe-eigent. Het project draagt bij aan de discussie over de transformatie en overdracht van waarde en geeft uiting aan controversiële opvattingen over de hedendaagse systemen die de definitie van waarde controleren.
Fragments of a Conversation with a Counterfeiter won de derde editie van de Italian Council (2018), een wedstrijd van het Directorate General for Contemporary Art and Architecture and Urban Peripheries (DGAAP) – een orgaan van het Italiaanse ministerie van cultuur ter internationale promotie van Italiaanse hedendaagse kunst.
Tentoonstelling: 26 april ­–­ 24 mei 2019
Finissage: 24 mei 15.30 ­­­– 17.30 uur: Gesprek met Diego Tonus over de notie van waarde, en een performance.
 
MEER INFORMATIE
The project Fragments of a Conversation with a Counterfeiter by Diego Tonus, curated by Huib Haye van der Werf, and promoted by Jan van Eyck Academie and STROOM Den Haag, will be presented at both STROOM and Jan van Eyck Academie in the Netherlands this spring. The series of artworks presented will enter the permanent collection of the MAMbo Museum, Bologna (Italy).
The project contributes to a discussion about the transformation and transportation of value, questioning the valorisation of time and space in time of crisis. The series of new works derives from an assumed conversation between Diego Tonus and a forger revealing controversial thoughts related to contemporary systems that deal with the definition of value. Each artwork is the visual translation by the artist of this supposed conversation. Tonus approaches the thoughts of the counterfeiter as if they were his intellectual property, questioning the 'counter' of counterfeiting and appropriating his ideas.
In order to share the appropriated forger's ideas with the international audience, to activate and perform them, the artist has registered theworks as trade secrets at the Benelux Office for Intellectual Property. The validity of the trade secret is international and lasts 10 years.
The presentation of the works in collaboration with STROOM Den Haag and Jan van Eyck Academie Maastricht will be articulated in a series of separate events taking place throughout the 3-month period of the exhibition in which the works will be exhibited in selected public and private venues within The Hague and Maastricht, each representing different types of power. The events aim to activate a dialogue with the city and their districts as platforms for their citizens, and the presence of the international organizations operating from those centres.
A dedicated catalogue will be published by Roma Publications Amsterdamand will encompass all the knowledge produced during the exhibition and the parallel events organized by the artist in collaboration with curator Huib Haye van der Werf. 
The catalogue will be presented at the Italian Cultural Institute Amsterdam (curated by Marco Nember as part of the Artist Talk 2019 program) and at Jan van Eyck Academie Maastricht end of 2019.
DIEGO TONUS (b.1984, Italy). Currently living and working in the Netherlands. 
Solo shows and presentations at Ellen de Bruijne Projects, Amsterdam (2018); ar/ge kunst Kunstverein Bozen (2017); Stedelijk Museum Bureau Amsterdam (2013) and Danish Pavilion, Giardini Biennale Venice (2011). His work has been shown in group exhibitions including at the Moscow Biennal (2018); 16th Rome Quadrennial (2016); WIELS, Brussels (2015); De Appel (2015); CCA Singapore (2014); Palais de Tokyo, Paris (2013); Fondazione Sandretto Turin (2013) and Kunstverein Nürnberg (2013). His films were presented internationally including at the Hammer Museum, Los Angeles (2016); Whitechapel Gallery, London (2015) and Kunsthalle Gwangju (2011). Among his publications: Five Cases of Intrusion (Archive Books); I, the Dog of my Master (Mer.Paper Kunsthalle); The Presidents' Hammers (Roma Publications).
Beeld:
1) Diego Tonus and Anonymous, A Moment of Darkness, 2019. sculptuur; aluminium cement, 1 Bitcoin; zicht op installatie in het Ministerie van Financiën, Den Haag 
2) Diego Tonus and Anonymous, installation view at Stroom Den Haag, 2019 
3) Diego Tonus and Anonymous, Timepiece (still), 2019. Single-channel 4K Film; Colour, No sound; 44 min (Loop). * Each piece is exhibited with the related documents of the Benelux Office for Intellectual Property stating their registration as trade secrets.