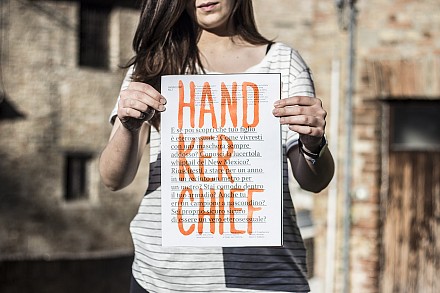 Giulia Cordin wint twee prijzen van de European Design Awards
Van Eyck deelnemer Giulia Cordin won twee prijzen tijdens de European Design Awards in Wenen voor haar magazine-project Handkerchief: Goud in de categorie Student Project en de Juryprijs.
Over Handkerchief:
Handkerchief is a cultural publication which tackles the theme of homophobia. Making use of different visual languages and contributions, the magazine's aim is to raise awareness on the sensitive and debated subject of sexual identity. Each issue is dedicated to a particular topic (the first three were Absence, Excess and Spontaneity) and presents interviews, stories and contributions that have never been published before, or which have sunk into oblivion. Each number features a common chromatic code, which has been developed on the basis of the homonymous "Handkerchief Code", a communication system which was used by American and European gay communities in the 1960s to express their sexual attitudes. Such variable chromatic element powerfully marks the theme of each publication. Handkerchief is designed to be read in a traditional way, as well as a wall magazine. Each issue was devised to be possibly arranged as a small exhibition, in order to promote collective readings of it in social contexts. The voluntary support of the printing offices involved has made it possible to send the magazine free of charge to associations, bookshops and cultural spaces in different Italian cities. The project was developed as part of the course "Progettazione Grafica" held by Professor Mauro Bubbico, which took place in 2015 at ISIA in Urbino, Italy.