01.04.15 – 08.04.15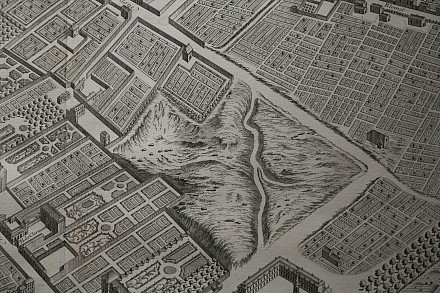 guides
Theresa is a space recently established by Gregory Polony, Blaine Western (current Van Eyck participants) and Henry Babbage at the site of a former Catholic School in Maastricht. The upcoming show, guides, opens on Wednesday 1st April, at 8pm, with work by Shannon Te Ao (New Zealand), Emma van der Put (Netherlands) and Juana Solar (Chile). The show will be open on 01.04.15, 04.04.15 and 08.04.15 and the works will be specifically viewable between the hours of sunset and sunrise.
Te Ao, van der Put and Solar work with film and photography to explore discrete entry points into politically charged subjects, sites and dates. These works displace a standardised documentary style in favour of performance, narrative, caricature and alternative modes of memorialisation to open up associative layers to the place and context.
Te Ao's film revisits sites where lives were lost by Māori in the pacifist resistance of Parihaka, during a period of conflict in New Zealand's colonial history. Van der Put observes the opportunities that arise while filming public scenes in specific civic spaces — often during public events and ceremonies. Solar references the classification logics of Christopher Williams' Angola to Vietnam (1989) to consider the oblique constitution of places through archives. Together the images in these works are highly discursive, and constitute a hybrid of genres that at once document, narrate, perform and liberate sites from any singular fixed interpretation.
A publication comprised of poems and texts by Shannon Te Ao and an extended text by Henry Babbage accompanies the exhibition.
Address:
213 President Rooseveltlaan
6224 CP, Maastricht
01.04.15 – 08.04.15
Opening Wednesday 1 April at 8pm