21.02.15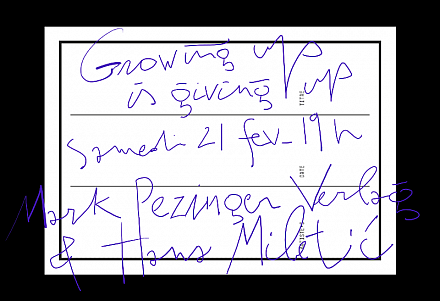 Hana Miletic - Your façades are peeling off like red onions
Hana Miletić, current Van Eyck participant, is launching her book at ROSA BRUX on Saturday 21 February, 19:00. Her book  " Your façades are peeling off like red onions" will be followed by a reading by Pierre Silverberg.
In parallel, Mark Pezinger Verlag presents the new Adoptives by Audun Mortensen, David Sherry, Hana Miletic, Kasper Andreasen & Tine Melzer, Sebastian Utzni and a video by David Sherry.
The location of the event is: Rue de l'Autonomie 9, Bruxelles 1070, 1st floor.