17.01.20 – 24.01.20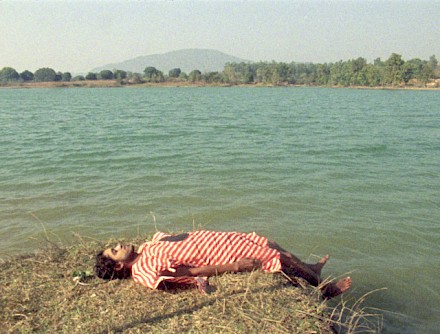 Hot House: PAARA
Hot House, initiated by the Jan van Eyck participant Kent Chan, is a structure and space situated within the Jan van Eyck Academie. It presents a series of exhibitions and events that seek to think through art within a hot and humid environment. It brings artworks and audiences together in a curatorial paradigm that is centered upon the abundance of heat and humidity as companions rather than constrictions to thoughts. Shedding light on history, culture, and epistemologies, Hot House poses the questions as to where, when and at which point does thought cease amidst the fermenting of heat and humidity. 
The project will open with PAARA - an exhibition curated by Natasha marie Llorens.
OPENING
17 January 2020, 17:00 - 19:00
Studio 215, Jan van Eyck Academie
On view between 14:00 - 18:00 on: 
18 - 19 January
22 - 24 January
! If you wish to visit, please contact Kent Chan at chankent.08@gmail.com

Shot in Jharkhand, India in 2017, PAARA tells a story of a ninety-year-old magician looking back at his past life, unable to distinguish between memories of magic and memories of reality. Goutam Ghosh and Jason Havneraas explore myth and ritual using both figurative and geometrical props. Each scene is structurally analogous: there is a task, there are people—people who are also somehow luminous drawings—and there is a spoken narrative overwriting their gestures concisely without being analytical. The intention behind the system that governs the appearance of these people in the world is not stated. The film simply reflects them through perpetual re-positioning.

Ghosh and Havneraas started working on the project that became PAARA in 2015. It is their first short film and is rooted in their common interest in the opposition between humanism and mysticism.  
Image above: Filmstill from PAARA (2017) by Ghosh and Havneraas
Image below: Hot House by Kent Chan