09.05.19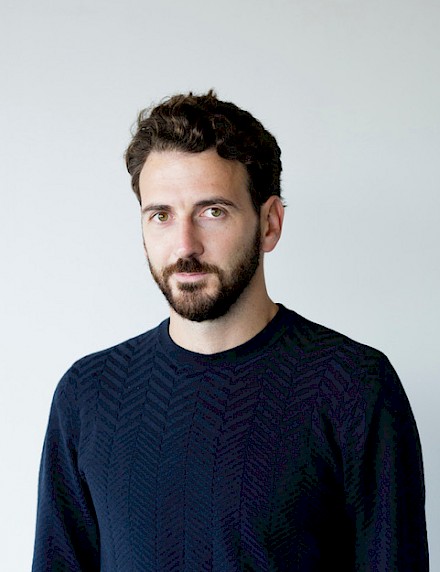 Ippolito Pestellini Laparelli
On May 9 at 17:30 the Jan van Eyck Academie will host a talk by Ippolito Pestellini Laparelli who joined OMA in 2007 and became a partner in 2014. Ippolito's work at OMA/AMO has a focus on research and curation, scenography and preservation.
Ippolito co-curated Manifesta's 12th edition (2018) taking place in Palermo and has led and edited OMA's urban studies on the Sicilian city, which has been published as the Palermo Atlas. Projects led by Ippolito include the renovation of Kaufhaus des Westens (KaDeWe) in Berlin (ongoing); Panda, a research and exhibition for the 2016 Oslo Triennale focused on the controversial impact of digital sharing platforms; the transformation design of the 16th century Fondaco dei Tedeschi in Venice (2016); Monditalia, a multi- disciplinary exhibition focused on the current status of Italy, at the 2014 Venice Architecture Biennale; scenography for the Greek theater of Syracuse in Sicily (2012); and the co-curation of Cronocaos,OMA's exhibition on the politics of preservation at the 2010 Venice Architectural Biennale. Through collaborations with different brands including Repossi, Galleries Lafayette, Knoll, and Prada his activity extends to product design, temporary installations, and the art direction of videos and publications. He contributes to exhibition design for Fondazione Prada, with projects such as When Attitudes Become Form: 1969/2013.
Ippolito holds a Master of Architecture from the Politecnico di Milano. He teaches at the Royal College of Art in London and at TU Delft in the Netherlands.
Location: Auditorium