28.11.19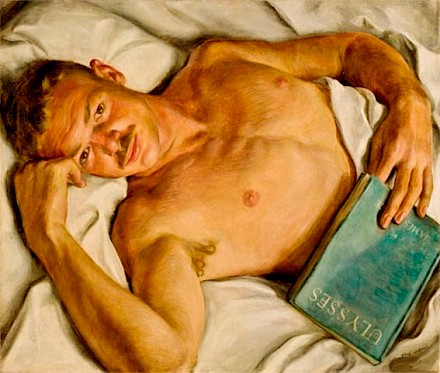 Kind of blue. The making of James Joyce's Ulysses
At 17:30 on Thursday, 28 November, the Jan van Eyck Academie will host a lecture Kind of blue. The making of James Joyce's Ulysses by John Morgan. 
Location: Auditorium

There are mountains of books analysing and scrutinising the text of Joyce's Ulysses. As Joyce himself said, "I've put in so many enigmas and puzzles that it will keep the professors busy for centuries arguing over what I meant." In his lecture, Morgan will turn our attention to the more neglected body of the book, in particular its cover and Joyce's own search for a particular shade of blue. Morgan will explore the intimate relation between the book and the text, and how the two run through Ulysses as well as his own artistic practice.
John Morgan
is Professor of Entwurf, Typografie and Buchkunst at the Kunstakademie Düsseldorf. You can follow Klasse John Morgan here and his practice here. 
Image: Paul Cadmus, Jerry (Nude Reclining with Ulysses), 1931