05.12.13 – 31.12.69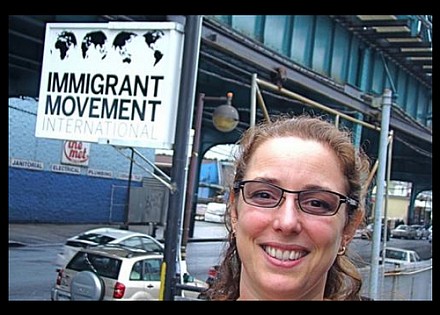 Lecture by Cuban artist Tania Bruguera - June 25
On Tuesday June 25 at 19:30 Cuban artist Tania Bruguera will give a lecture in the auditorium of the Van Eyck. Participant Alessandra Saviotti invited her within the framework of her research, which is in collaboration with art historian Gemma Medina Estupiñan and the Van Abbemuseum.
Tania Bruguera is a leading political and performance artist researching ways in which art applies to everyday political life by transforming social affect into political effectiveness. Her long‐term projects have been intensive interventions on the institutional structure of collective memory, education and politics. To define her practice she uses the terms arte de conducta (Conduct/Behavior Art), Arte Útil (Useful Art), political­timing specific and and aest­ethics.
Called a catalyst, Bruguera is highly regarded by artists, academics and political activists. Her art project of an art school for performance and political art in Havana inspired other similar institutions in Latin America. Bruguera was invited as an expert for a preliminary document on cultural rights to be presented by UNSR to the HRC in 2013; she participated in the initial meetings for Occupy Wall Street and a TED Talks Global speaker in 2013. She is currently working on the political representation of migrants through her project Immigrant Movement International.