18.11.18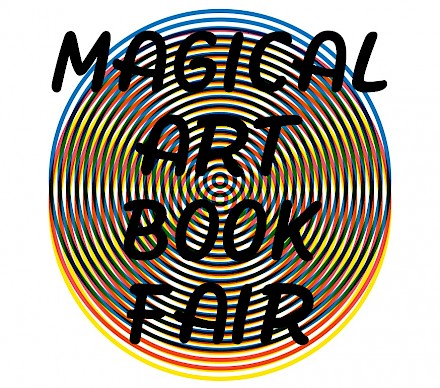 Magical Art Book Fair
MAGICAL ART BOOK FAIR
Zondag 18 november
12.00 uur – 18.00 uur
Gratis entree
 
Als onderdeel van de Magical Riso Biënnale wordt op zondag 18 november de eerste MAGICAL ART BOOK FAIR in de Van Eyck gehouden.
Aan deze kunstboekenbeurs doen meer dan 50 deelnemers – onafhankelijke uitgevers, kunstenaars, grafisch ontwerpers – van over de hele wereld mee. Ontdek unieke kunstenaarsboeken, in kleine oplage gemaakte magazines, speciale edities en riso-prints.
Tijdens de Art Book Fair zijn er ook boekpresentaties, talks en demonstraties. De Monumental Riso-tentoonstelling toont werk dat het afgelopen jaar speciaal voor dit event is gemaakt in het Charles Nypels Lab voor Printing & Publishing van de Van Eyck. 
MET
Alexander Barrett (US), Alice Mulder (NL), Alice Schiavone (IT), Bananafish Books (CN), Bronze Age (GB), Chez Rosi (BE), Colour Code (CA), Corners (KR), Dan Walsh (US), Dizzy Ink (GB), Do The Print (ES), Dream Press (ZA), Drucken3000 (DE), DRUKT (NL), Endless Editions (US), Facebook Analog Lab (US), Federico Antonini (IT), Fidèle Editions (FR), Hagen Verleger (DE), Hato Press GB), hawaijj (IL), Issue Press (US), Jeroen Wellens (NL), Johannes Schwartz (DE), Kabinet Studio (BE), Kevin Reynaert (BE), KNUST / Extrapool (NL), Kristina Alijošiuteÿ (LT), Lafayette Anticipations (FR), Look Back and Laugh (SI), Lucky Punch Press (DE), malenki.net (DE), Martian Press (US), Martín La Roche (CL), Michael van Kekem (NL), O.OO (TW), OYE KR), Paper Cuts (US), Paul Bailey (IE), Perfectly Acceptable (US), Pointed Press (US), Quintal Éditions (FR), Raum Press (ES), Riso sur Mer (FR), Risotrip Print Shop Co. (BR), Risotto Studio (GB), Risolve Studio (US), Rope Press (GB), RUJA Press (GB), RV.Papers (ES), Sarah Alfarhan (KW), Sigrid Calon (NL), Sofie Joossen (BE), We make it (DE), Wobby.Club (NL), Zohra Opoku (GH)

PROGRAMMA:
DOORLOPEND
— Magical Art Book Fair
— Presentatie Riso colour test charts en manuals door We Make It
— Demonstratie ComColor / Duplicator door RISO Benelux
— Tentoonstelling Monumental Riso
12.30 uur —  Boekpresentatie Margaret van Eyck – Renaming an Institution, a Case Study door Hagen Verleger (DE)
13.30 uur — Workshop Colour Profiling door Perfectly Acceptable (US)
The workshop will cover the basics of producing both CMYK and spot-colour colour profiles for the Risograph using a spectrophotometer. We will also touch on techniques for modifying existing profiles, and best practice for applying colour profiles.
14.30 uur — Boekpresentatie Wobby: A Dutch risograph printed, thematic magazine for Comics, Illustration and Literature door Wobby.Club, Marjolein Schalk (NL)
The Wobby factor can be described as humorous, quirky, authentic and with a certain roughness. Each edition, printed by Wobby.club themselves, is a collector's item.
15.30 uur — Workshop / Performance How to take apart and clean a Riso drum yourself door Risolve Studio (US)
16.30 uur — Boekpresentatie Le centre ne peut tenir door Lafayette Anticipations / Matthieu Bonicel (FR)
Devised as an original commission – like the twelve works produced for the exhibition Le centre ne peut tenir – this eponymous book is both a catalogue and a unique editorial experiment. Entirely printed by Risograph in the exhibition space of Lafayette Anticipations during the summer of 2018, it contains not only images of the works themselves, but also the highlights, artists' exchanges, and the contributions of thinkers, curators and other public figures which accompanied each of the artistic productions. The book also includes a large number of four-color plates, a technical feat rarely performed using Risograph printing.
17.00 uur — Paper Cuts publishers podcast registratie door Christopher Kardambikis (US)
Paper Cuts is an exploration of the contemporary world of zines and DIY publishing. Through a series of Podcasts and live events, Paper Cuts features writers, performers, and artists who have shared their work in print, on paper, and in small editions.