16.11.18 – 18.11.18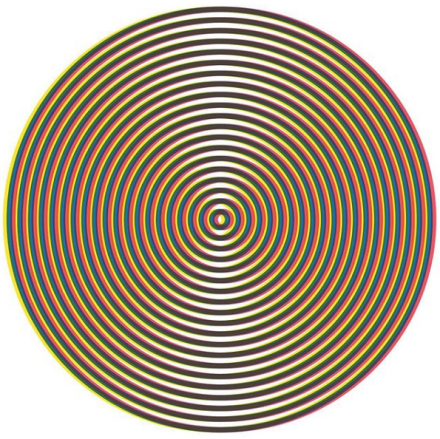 Magical Riso 2018
MAGICAL RISO 2018 – MONUMENTAL RISO
*** MAGICAL RISO IS FULLY BOOKED ***
We look forward to welcoming 125 artists, designers, printers and publishers from 16-18 November in Maastricht.
Missed out? You can still come by on Sunday the 18th and visit the Art Book Fair, listen to publisher talks, walk through the Riso exhibition, and join workshops and demonstrations. 
If you have your heart set on participating in the full programme, we can put you on the waiting list, send an e mail to: register@janvaneyck.nl.
The world top Riso Printers, Publishers & Artists are coming to the Van Eyck for the third edition of the Riso biennial Magical Riso from 16–18 November 2018. A 3-day event comprising two conference days and a (final) day presenting an Art Book Fair, publisher talks, an exhibition, workshops and demonstrations. 
Risograph printing – digital stencil printing – is loved by artists, graphic designers and photographers for the quality and vibrancy of the printed matter, the surprising colour effects and the unexpected results the machine puts out. Moreover, it provides the opportunity for self-publishing.
A specialist in Riso printing, the Charles Nypels lab for Printing & Publishing of the Van Eyck, is organizing for the third time the Riso Biennial with the support of RISO Benelux.
Presenting a different set up and theme each time, the 2018 edition carries the subtitle Monumental Riso. Rather than focusing on the 'traditional' use of risograph in making editions, fanzines, flyers and small posters, this edition, the organizers want to highlight the monumental qualities that can be achieved by using the risograph technique.
The Monumental is also the theme for an all-year research In-Lab mentored by Van Eyck advisor and graphic designer Paul Bailey, exploring together with Van Eyck participants "The Art of Forgetting". The results of this collaborative research project will be presented during the conference and on show at the exhibition.
Next to the conference and the In-Lab, a Monumental Riso Exhibition will open on the 17th of November with newly made works at the Charles Nypels Lab by 12 selected artists working in risograph, mimeograph and screen print.

REGISTRATION – FULLY BOOKED!
Both the conference and tabling at the Art Book Fair are free. To finalize registration, we will ask a deposit to cover for food & drinks in our incredible new Food Lab. You will receive tokens on arrival for the days you registered for. We offer no refunds.
Deposit:
3 Days: €130
2 Days: €100
1 Day: €60

CONFERENCE SPEAKERS (a tentative list)
Bananafish Books @bananafishbooks China
Dan Walsh #danwalsh United States
De Kijm & Zonen @dekijm The Netherlands
Drucken3000 @drucken3000 Germany
Facebook Analog Lab, Scott Boms @analoglab @scottboms United States
In-Lab, Paul Bailey @misterpaulbailey Ireland
Kyuha Shim @q.shim South Korea
Martín La Roche @quilloo Chile
Michiel Schuurman @michiel_schuurman The Netherlands
O.OO @odotoo_com Taiwan
Perfectly Acceptable @perfectlyacceptable United States
Raumpress @raum_press Spain
Risolve @risolve United States
Sigrid Calon @sigridcalon The Netherlands
Zohra Opoku @zohraopoku Ghana

PARTICIPATING ARTISTS EXHIBITION
Dan Walsh #danwalsh United States
Johannes Schwartz #johannesschwartzGermany
Kees Goudzwaard #keesgoudzwaard The Netherlands
Martín La Roche @quilloo Chile & Erwin Blok @blokerwin The Netherlands
Michiel Schuurman @michiel_schuurmanThe Netherlands
Paul Drissen @pauldrissen The Netherlands
Raewyn Martyn @fallingwalker New Zealand
Sigrid Calon @sigridcalon The Netherlands
Stanley Donwood @stanleydonwood United Kingdom
Zoe Beloff #zoebeloff United States
Zohra Opoku @zohraopoku Ghana

Curated by Van Eyck Head of artistic programme Huib Haye van der Werf
***Regular updates of the programme will be announced on this page***

Organized by Jo Frenken, head of the Charles Nypels Lab with the support of Sigrid Calon
With the generous support of RISO Benelux