01.08.18 – 18.11.18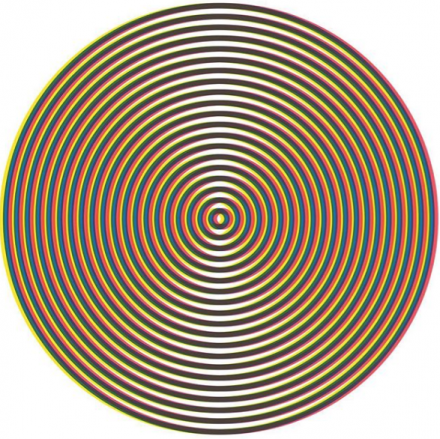 Magical Riso In-Lab
The Magical Riso In-Lab has been established this year on the occasion of the Magical Riso Biennale taking place from 16-18 November 2018 at the Van Eyck.

The Magical Riso In-Lab approaches the biennale from a curious and investigative standpoint that ventures beyond the unique formalist qualities of Riso as a technique. As much as we can take the distinctive merits of the Riso process as a starting point for a conceptual investigation into the process of production, we are curious also to think and act through (and potentially against) its aesthetic qualities, its formal histories, its cultural contexts and its current significance.

The research approach pays reference to Adrian Forty's book 'The Art of Forgetting', which has provided a framework to extend existing and alternative notions of the monument/al – the central theme of this year's biennial – and in particular what this could mean for Riso. For instance, the (riso)print is typically framed as a two-dimensional flat paper-based reality, but what of the materiality, spatiality and temporality of these artefacts? What if we take a more object-oriented reading of a (riso)print? What if the act of producing the print/monument is an act to erase (forget) as opposed to mark/archive (remember)? In Paul Connerton's book 'How Societies Remember' he argues that as far as societies are concerned, material objects have less significance in perpetuating memory that embodied acts, rituals and normative social behaviour. The question of how societies forget remains open, however, and here one may ask how much object making (and/or Riso-printing) has to do with the process. 
The In-Lab approached some of these questions and concerns through an act of collaboratively (un)editing/designing and performatively printing previously unpublished material of the Romanian photographer Thea Segall (Burdujeni, Romania, 1929 - Caracas, Venezuela, 2009). In relation to An exhibition with art installations by Susana Mejía, Pamela Rosenkranz, and Anicka Yi at Witte de With Center for Contemporary Art in Rotterdam, the publication looks into Segall's trips to the Amazon in the 1960's, where she used the camera as a tool for an ethnographic research to understand sociocultural practices and the lifestyles of indigenous communities.

The In-Lab is currently working towards a collective contribution to the upcoming exhibition and symposium.
 
MENTORS
Paul Bailey, Van Eyck alumnus and advisor, graphic designer and head of the MA Graphic Design Course of London College of Communication (LCC) 
Huib Haye van der Werf, head of Artistic Programme, Van Eyck
 
IN-LAB PARTICIPANTS
Andrea Canepa 
Anne Huijnen
Aram Lee 
Artun Alaska Arasli
Chen Jhen
Daniel de Paula
Dasha Tsapenko
Emma Van Roey
Gabriella Marcella
Karoline Swiezynski
Katja Verheul
Lyndon Barrios Jr.