17.06.19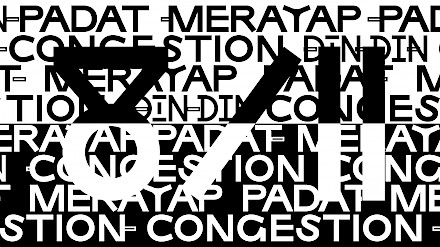 Padat Merayap / Congestion - a talk with Marjolein van Pagee
At 17:30 on Monday, June 17, the Jan van Eyck Academie will host Marjolein van Pagee who will talk about the importance of language within a decolonial context.
Location: Meeting Room
The exceptionality of the Dutch colonization of Indonesia is that the colonizers did not teach the Dutch language to the masses. Only the elites got the chance to learn how to speak it. This language barrier is still a current issue, consequently preventing Indonesians to access archival sources and confidently take part in various debates regarding the topic of colonization. In the Netherlands, this has led to few critical Indonesian voices that are able to confront the former colonizers by challening their perspectives on history. Without receiving fierce resistance, it is easy for the Dutch to keep reproducing colonial views. In her talk, Van Pagee will argue that human rights have been violated due to the neglection of the said language barrier.
MARJOLEIN VAN PAGEE
is a Dutch photographer, publicist and historian focusing on the Dutch colonization of Indonesia. She studied photography at AKV St. Joost in Breda and obtained her Master's Degree in Colonial History at Leiden University.
The differences between Dutch and Indonesian views are what motivated Van Pagee to set up the online platform Histori Bersama (Shared History). The website offers translations of Dutch and Indonesian articles that reflect on colonial history. One of the goals of Histori Bersama is to encourage critical discourse. As such, the website draws attention to the growing concerns of the research on violence during the Indonesian independence war (1945-1949) - sponsered by the Dutch government -, its approach, independency and outline.
She is also known for her photography series Kembang Kuning - Yellow Flower, in which she portrayed and interviewed Dutch and Indonesian veterans.
PADAT MERAYAP IN-LAB
This talk is organised in the context of the Padat Merayap / Congestion In-Lab 2018/2019 initiated by Van Eyck participant Riksa Afiaty with Karoline Swiezynski.
This long-run series consists of 11 talks with speakers from a multidisciplinary and diverse background, who have developed in their work a variety of practices to discuss and develop strategies, scenarios, models, critical visualisations and commentaries that deal with the discourse of decolonialisation.
The series is divided into four focus areas:
Institutions: Significance and Speculative Future
The Opposition of Binary
Archive-Making
Object: Value, Transaction, Otherness
More information: http://din-din.info