05.06.14 – 06.07.14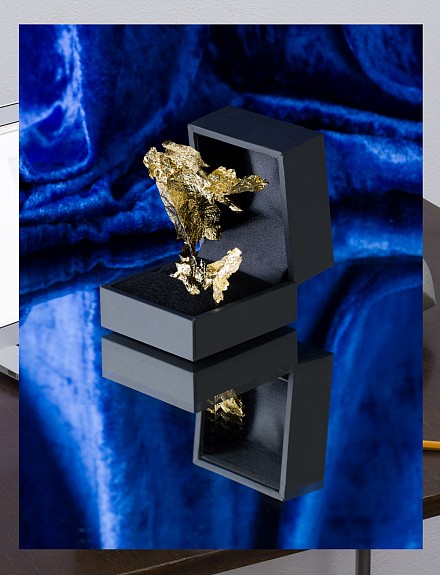 Matylda Krzykowski Depot Basel CRAFT & BLING BLING – FAKE
Current Van Eyck participant Matylda Krzykowski presents - together with her collective Depot Basel - a jewelry exhibition CRAFT & BLING BLING – FAKE,
with reference pieces and commissioned work around the topic of fake. 
Depot Basel and Current Obsession, contemporary jewellery magazine, present a collaborative curatorial effort in the context of Depot Basel's on going exhibition series 'CRAFT &…'.
For CRAFT & BLING BLING 'FAKE' they commissioned work by twelve jewellery makers reflecting on the subject of 'FAKE' from standpoints of jewellery history, their own work mediums or contemporary art and society. Work by Manfred Nisslmueller, Suska Mackert, Johanna Dahm and Cloe Floirat accompany the exhibition.
The exhibition becomes a feature in the #3 FAKE issue of the Current Obsession magazine accompanied by Thomas Albdorf's photographs.
5 June – 6 July 2014
More info: depotbasel.ch