06.07.14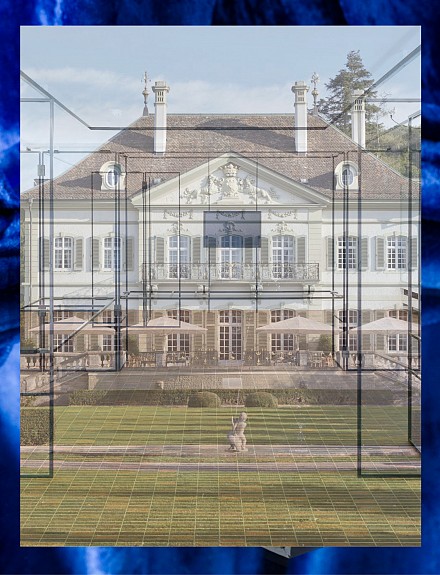 Matylda Krzykowski with Depot Basel at Wenkenhof Happening, Basel (CH)
Current Van Eyck participant Matylda Krzykowski with her collective Depot Basel, was awarded with the Cultural Promotion Award (Kulturförderpreis) of the Alexander Clavel Foundation. Depot Basel will be present as a guest at Villa Wenkenhof on Friday, the 6 July, from 6 to 11 p.m.
Villa Wenkenhof, built in the 18th century by a Basel family, served as a summer residence based on the model of French summerhouses, with an additional storey in the Empire style built onto it in 1860. The founding couple, Alexander and Fanny Clavel, rebuilt the house based on the neo-baroque style and restored the French-baroque garden.
Depot Basel, at the time of its formation, re-used an old granary. During the very first event, AUFTAKT01, nine international designers hammered, sawed and built together the entire interior furnishing of the room, which was used until the autumn 2013, out of scrap material and leftover wood.
Now – almost three years after Depot Basel was founded – its 23rd event is taking place. In three magnificent chambers in the ground floor of the Villa as well as in the baroque Wenkenhof park, in an ambience which was the setting for lavish parties during the 1920s-1950s, well-known for their extravagance.
At the 'happening' at Wenkenhof, Depot Basel will once again show how contemporary design is independent of its setting; removed of any precise temporal classification, spontaneous and a product of the moment; and will present how it can manifest and materialise itself today – beyond the mere object. Using digital and analogue means, Depot Basel will create illusions, render both the existing and the past to be experienced anew, and encourage social interaction.
Media-artist Angela Wüst melds together Wenkenhof and Depot Basel, combining the past, the present and the future into a single moment beyond rationally experienced temporality. Interaction and graphic designers Joelle Aeschlimann, Mathieu Rivier und Pauline Salgio bring out the poetic, fleeting side of design; and the illustrator, artist, graphic artist and storyteller Tobias Gutmann provides visitors with memories of the evening at Wenkenhof: instead of creating portraits of them with a camera or with oil – like the paintings hanging on the walls of the Villa – he uses an analogue portrait machine. In the garden, food designer Jacopo Sarzi serves an aperitif made out of ingredients that have been growing in the Riehen forests and surrounding fields since the dawn of time.
More info: depotbasel.ch