15.06.17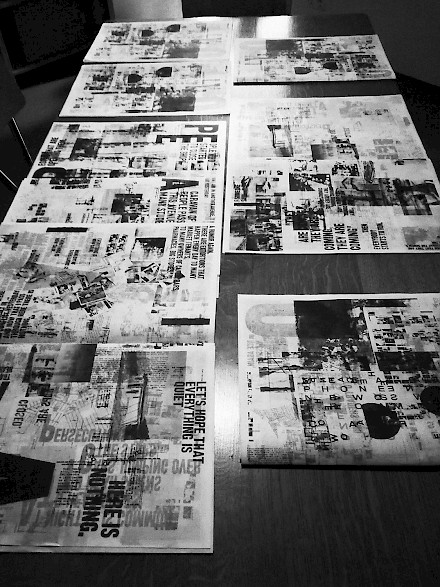 Megaphone News
Van Eyck deelnemer Iván Martínez López werkte aan de publicatie Megaphone News in the Charles Nypels Lab for Printing and Publishing. Het boek wordt op donderdag 15 juni gepresenteerd in de centrale tentoonstellingsruimte van de Van Eyck. Iedereen welkom van 17.00 - 18.00 uur.
Met teksten van:
Iván Martínez
Radna Rumping
Esteban Baladro
Megaphone News:
In that place small newspapers were sold, let's say homemade newspapers, not so many copies were produced and its distribution was as modest as its production. They were sold from a car and announced by a megaphone, always saying ambiguous and eerie news, that wasn't important enough to be published by a proper newspaper or to be briefly mentioned on the TV news. Occasionally, the voice in the megaphone mentioned names and nicknames, all very common and easily associated with people in the area where the newspapers were sold. The voice promised photos of the criminals, and the neighbors were more than eager to discover the secret life of some friend, of someone known, of anyone. The voice from the car knows how to create the expectation, it understands how its volume works and how it traverses the distance. It is aware of its ambiguity and knows that its messages will be modified.
 This publication is a compilation of stories about its routes, its amplification and the speculation that its presence generates before fading into the distance.