24.05.14 – 15.06.14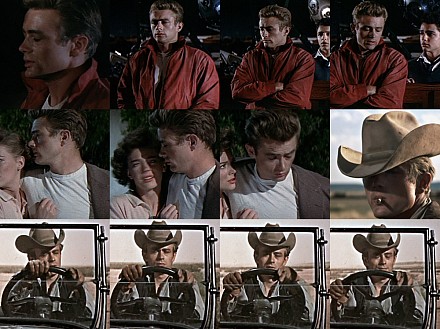 Oscar Santillan in Copperfield Gallery, London
Oscar Santillan in Copperfield Gallery, London
Oscar Santillan is taking part in the group show Obsessive Compulsive Order, 24 May – 15 June 2014 in the Copperfield Gallery, London
The desire for repetition and order forms an inherent part of the human psyche. This exhibition considers the creative application of repetitive processes, motifs and meticulous order found in contemporary art practice. The artists lead us to consider why human beings are so drawn to repeated, ritualized actions and to motifs, which become increasingly familiar as they are presented over and over again.
To create All the Blinks (2010-11), Oscar Santillan watched every film starring James Dean taking a screenshot whenever the actor was shown blinking and presenting these images en masse in order to produce a complete static record. Repeatedly presenting the vulnerability in the moment of blinking subverts the machismo associated with this actor and in this quantity becomes quite unsettling. Santillan takes an unconsciously repeated human action and applies his own repetitive process in order to bring this almost imperceptible ritual to the fore.
Participating artists:
Alastair Mackie, David Rickard, Oscar Santillan, Tom Dale, Yun-Kyung Jeong.
More info: www.copperfieldgallery.com