11.11.16 – 12.03.17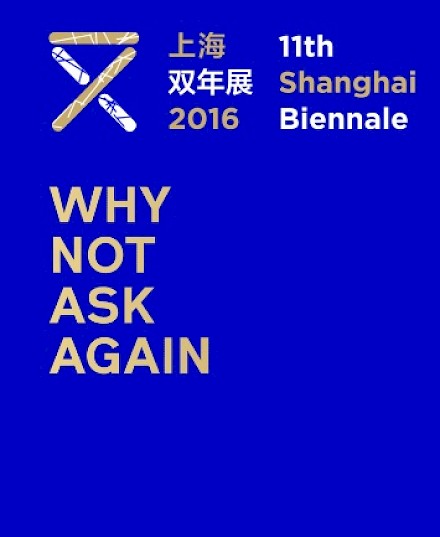 11de Shanghai Biennale
Van 11 november 2016 tot 12 maart 2017 nemen Van Eyck alumna Bianca Baldi en Van Eyck adviseur Susanne Kriemann hun werk tentoon tijdens de 11de Shanghai Biennale.
Over: 
First launched in 1996, the Shanghai Biennale is not only China's most established and influential international biennale of contemporary art, but also one of the most important biennales in Asia. With its changing theme every two years, the biennale has always taken Shanghai as its primary focus, gathering the most talented and cutting-edge international curators and artists at the pinnacle of the industry, to explore the ultimate connection between urban life, contemporary art and the public. It has also become a large-scale biennale platform in Shanghai for the exchange and exhibition of contemporary art pieces.
Bianca Baldi's video installations bring to the fore overlooked narrative strands and the hidden structures of power. Through the focus on specific cultural or sociological artefacts, historical plots reveal complex webs of political, economic and cultural influences. Baldi's recent and upcoming exhibitions include those in Newcastle, Antwerp, Braunschweig, Frankfurt am Main, São Paolo, Durban and the 8th Berlin Biennale. Born in 1985, she lives between Frankfurt and Brussels.
Susanne Kriemann incorporates her photographs with those she has extracted from the vaults of the past, creating works that relate visually and contextually to create a many- layered narrative. Her photographs are often also published as artist books. She founded the artist initiative AIR Berlin Alexanderplatz with Aleksander Komarov, and is a long-term advisor at the Jan Van Eyck Academy (Maastricht). Her work has been shown internationally, including in Stuttgart, Ghent, Zürich, Bristol, Vienna, Chicago, Vancouver, Toronto and other cities, and in the 5th Berlin Biennale. She is recipient of the GASAG Art Prize (2010).