18.04.19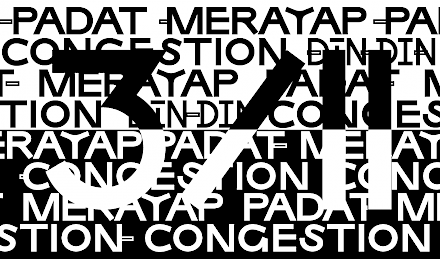 Padat Merayap / Congestion – a Talk with Harm Stevens
On Thursday 18 April at 16:30 the Jan van Eyck Eyck Academie is hosting a talk with Harm Stevens, the curator of Rijksmuseum, in the framework of the Padat Merayap / Congestion In-Lab.
The Rijksmuseum is currently working on Revolusi, an exhibition about the Indonesian revolution (1945-1949) that will open in October 2021. The project is carried out in close collaboration with Indonesian (art)historians Bonnie Triyana and Amir Sidharta. The topic of the exhibition - revolution and decolonization - and the newly established exchange amongst the Indonesian researchers and the Rijksmuseum are working together to shed light on the museum's collection of Indonesia whilst looking critically at the colonial messages the museum traditionally propagates.
Harm Stevens, curator at the History Department at the Rijksmuseum, will present a survey based on his attempts to study the Rijksmuseum's collection from a decolonial perspective. Will Indonesian histories be released from their exile in the Rijksmuseum?
Harm Stevens 
has worked at the Rijksmuseum since 2009. He is jointly in charge of the Department of 20th-century Art, which was launched at the museum's reopening in 2013. In 2015, Stevens published Bitter Spice: Indonesia and the Netherlands since 1600, a book that explores museum objects and sheds light on the shared history of the Netherlands and Indonesia. Besides colonial history and collecting, Stevens is also specialized in Dutch post-war history, and particularly 1960s counterculture. His main interests revolve around the Provo movement, 'the rise of the Homo Ludens' and anti-smoking magician Robert Jasper Grootveld. It was this artistic phenomena that in 1967 led a British journalist to remark, 'The Dutch have stopped being dull'. In addition to the wide-ranging 20th-century collection, Stevens is also responsible for the Rijksmuseum's collections of arms, official uniforms and flags.
PADAT MERAYAP IN-LAB

This talk is organised in the context of the Padat Merayap / Congestion In-Lab 2018/2019 conceived by Van Eyck participant Riksa Afiaty with Karoline Swiezynski during their residency at the Jan van Eyck Academie in Maastricht. This long-run series consists of 11 talks that will be held on different locations. The speakers are from a multidisciplinary and diverse background, who have developed in their work a variety of practices to discuss and develop strategies, scenarios, models, critical visualisations and commentaries that deal with the discourse of decolonialisation. The series is divided into four focus areas:

Institutions: Significance and Speculative Future
The Opposition of Binary
Archive-Making
Object: Value, Transaction, Otherness