05.04.19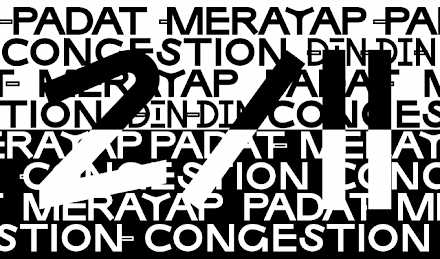 Padat Merayap / Congestion – a Talk with Pablo José Ramírez
Padat Merayap / Congestion – a Talk with Pablo José Ramírez
Friday 5 April 
18:30
Witte de With, Rotterdam 
On Friday 5 April at 18:30 curator, art writer and cultural theorist Pablo José Ramírez wil give a talk at Witte de With, Rotterdam on invitation of the Jan van Eyck Eyck Academie in the framework of the Padat Merayap / Congestion In-Lab.
The talk will think on the strategies, methods and discourses on curatorial practice which aims to foster non-western art by making a distinction between the curatorial (as a field of knowledge negotiations) and curating (as a complex practice) and looking critically into some recent projects where non-western or indigenous voices have been included. The Spivak's "I believe that every definition or description of culture comes from the cultural assumptions of the speaker" resonated to understand the act of speaking, or speaking on behalf on curatorial practice, where every decision is accompanied by an act of interpretation and discourse. Curatorial practice is an act of translation, deep entangled with publics and artists, acting as a machine for semantic reconfiguration and negotiations of subjectivities.
PABLO JOSÉ RAMÍREZ
is a curator, art writer and cultural theorist. He holds an MA in Contemporary Art Theory from Goldsmiths, University of London. He has published extensively and has been member of different curatorial advisory boards and juries for institutions such as the Museum of Contemporary Art and Design (MADC), Gasworks, The Visible Award, Teoretica, among others. Ramirez is the former Director of Ciudad de la Imaginación (2010-2014). Following that, he has been working as independent curator and researcher. Among his recent exhibitions are: This Might be a Place for Hummingbirds co-curator with Remco de Blaaij, Center for Contemporary Arts, Glasgow (2014); The Party of Others: Terike Haapoja, Ciudad de la Imaginación, Guatemala (2014); Guatemala Después, co-curator with Nitin Sahwney and Anabella Acevedo, Sheila C. Johnson Design Center, Parsons School of Design, New York (2015); 8,000 Años Después, Liberia, Bogota (2017); The Shores of the World: on communality and interlingual politics, Display, Prague (2018). Currently Ramirez is working on a project for Tate Modern related to non-western sonic practices and community, to be commissioned by Tate Exchange for 2020. In 2015 he co-curated with Cecilia Fajardo-Hill the19th Bienal de Arte Paiz: Trans-visible. Ramirez is the founding artistic director of the curatorial journal Infrasonica, to be launched by the end of 2019 and was awarded with the Independent Curators International/CPPC 2019 Travel Award for a project which aims to engage with the aesthetic legacy of Garifuna communities in the Caribbean. His interests rely on questions of coloniality and translation, the relation indigeneity — contemporary art, non-human thought and sound as a political speculative experience.
PADAT MERAYAP IN-LAB
This talk is organised in the context of the Padat Merayap / Congestion In-Lab 2018/2019 conceived by Van Eyck participant Riksa Afiaty with Karoline Swiezynski during their residency at the Jan van Eyck Academie in Maastricht. This long-run series consists of 11 talks that will be held on different locations. The speakers are from a multidisciplinary and diverse background, who have developed in their work a variety of practices to discuss and develop strategies, scenarios, models, critical visualisations and commentaries that deal with the discourse of decolonialisation. The series is divided into four focus areas:
Institutions: Significance and Speculative Future
The Opposition of Binary
Archive-Making
Object: Value, Transaction, Otherness
MASTER TOOLS 
Next to the series of talks, the exhibition Master Tools, curated by Riksa Afiaty, is on show at the Jan van Eyck Academie until 12 April 2019.