13.02.19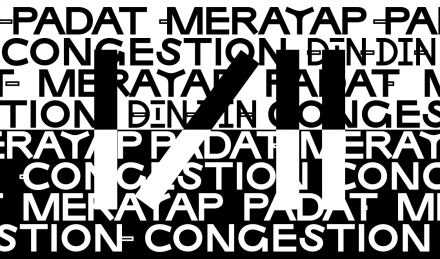 Padat Merayap / Congestion – a Talk with Roy Villevoye
On Wednesday 13 February at 17:30 you are welcome to join us for a talk with artist Roy Villevoye 
Amún Mbes' Reenactment is a sculpture of a naked Papuan man, presented as an ambiguous and complex figure holding a Dutch flag as an instrumental symbol of transmitted power. The work itself seems to resist the notion of colonial nostalgia, and rather intends to salute and acknowledge the lives of the Papuan. 
The aim of this evening is to discuss this contentious display of history and power, in a bid to try to dismantle the entanglement of a colonial past.
We will talk to Roy Villevoye about his work Amún Mbes' Reenactment and delve deeper into his artistic approach in which he represents the ideas and narratives of the other, connected to colonial subject matter. During the talk we will question which tools are being used within the museological context that play a vital role in dealing with a (colonial) past. Moreover, the talk will touch upon topics like the museum's capacity to react to critique on the process of decolonizing itself, as well as the politics and ethics of collecting as such. In doing so, it intends to propose the possibilities of a radical reorientation on history, art practice, and political discourse.   
PADAT MERAYAP IN-LAB
This talk is organised in the context of the Padat Merayap / Congestion In-Lab 2018/2019 initiated by Van Eyck participant Riksa Afiaty with Karoline Swiezynski
This long-run series consists of 11 talks with speakers (names and dates to be announced soon) from a multidisciplinary and diverse background, who have developed in their work a variety of practices to discuss and develop strategies, scenarios, models, critical visualisations and commentaries that deal with the discourse of decolonialisation. The series is divided into four focus areas:
Institutions: Significance and Speculative Future
The Opposition of Binary
Archive-Making
Object: Value, Transaction, Otherness
EXHIBITION
Next to the series of talks, the exhibition Master Tools will open as the central Open Studios exhibition on the 14th of March – continuing until 12th of April – with artists Claudia Martinez Garay, Ilya Fedotov-Fedorov, Köken Ergun, Post-Museum, Roy Villevoye, They Are Here.
BIO ROY VILLEVOYE
Roy Villevoye (1960, Maastricht) studied at the Rijksakademie van Beeldende Kunsten, Amsterdam, where he also currently works as an advisor; in the late 1980s he was also assistant to Sol LeWitt. After a successful career as a painter in that period, he started following a new artistic course; especially since 1992 when he began to travel frequently outside Europe, mostly to Papua, the former Dutch New Guinea. His encounters with the Asmat people inspired him to create a variety of works – first paintings, gradually also photographs and works in other media – about colour, cultural codification and identity. The films he has been making since 1998 together with Jan Dietvorst demonstrate an uneasy encounter and dialogue between two asynchronous cultures, beyond simplified notions of the Enlightenment, of progress, the primitive and the mythical. Villevoye's work has been exhibited worldwide and has received several awards. He lives and works in Amsterdam. 
Wednesday 13 February 2019
17:00 Auditorium