16.05.19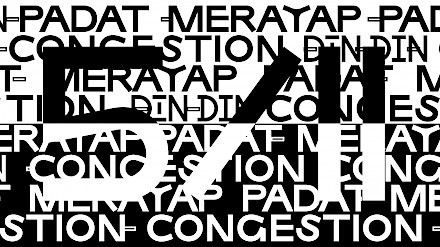 Padat Merayap / Congestion – A Talk with Veronika Kusumaryati
On Thursday, 16 May at 13:00 the Van Abbe Museum in Eindhoven will host a talk by Veronika Kusumaryati whose research focuses on the theories and historiography of colonialism, decolonization, and postcoloniality. Her presentation will shed light on West Papua as both a self-identifying term referring to Indonesia's easternmost provinces of Papua and West Papua and an exemplary case of deferred decolonisation. 
Decolonising the Present: History, Experience, and Political Consciousness in West Papua
What does decolonisation look like in the postcolony? In the 1960s, decolonisation gave birth to new nation-states in Asia, Africa, and Oceania. This decolonisation also paved the way to postcoloniality, consequently representing a distinctive temporal break between colonialism and its aftermath. The recent return of the discourse of decolonization, however, resists any temporal closure to colonialism. 
When the wave of postwar decolonisation swept across the crumbling European empires in Asia, Africa, and the Pacific, West Papua was transferred from the Dutch to Indonesia in 1963, under the pressure of the United States and Indonesia's first president Sukarno. While this transfer marked the end of European colonialism in the region, indigenous Papuans saw it as the beginning of another period of colonialism. The term West Papua is still used to frame their history and to refer to their current experience living under Indonesia's rule. 
The case of West Papua demonstrates that the condition of postcoloniality does not necessarily lead to decolonisation. Instead, a colonial present seems to exemplify the trans-temporality of colonialism in West Papua. 
Veronika Kusumaryati 
is a political and media anthropologist working in Melanesia and Southeast Asia, interested in new ethnographic and historiogrpahic approaches to colonialism, decolonisation, and postcoloniality. She holds a Ph.D. from the Department of Anthropology with a secondary field in Film and Visual Studies from Harvard University. Currently, she is a Harvard College Fellow in social anthropology and teaches classes on the anthropology of media and colonialism at Harvard College. 
PADAT MERAYAP IN-LAB
This talk is organised in the context of the Padat Merayap / Congestion In-Lab 2018/2019 initiated by Van Eyck participant Riksa Afiaty with Karoline Swiezynski.
This long-run series consists of 11 talks with speakers from a multidisciplinary and diverse background, who have developed in their work a variety of practices to discuss and develop strategies, scenarios, models, critical visualisations and commentaries that deal with the discourse of decolonialisation.

The series is divided into four focus areas:
Institutions: Significance and Speculative Future
The Opposition of Binary
Archive-Making
Object: Value, Transaction, Otherness