25.06.19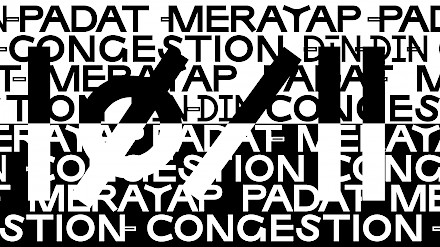 Conceptualizing Singapore Biennale 2019: Reflections on a Theoretical Vernacular
On June 25 at 17:30, the Jan van Eyck will host a talk given by Patrick D. Flores, titled Conceptualizing Singapore Biennale 2019: Reflections on a Theoretical Vernacular.
Where: Auditorium
In his talk, Flores will reflect on how the Singapore Biennale 2019 has been conceptualized. Rather than following a theme, the biennale and its projects are shaped by a method and procedure. In this regard, a post-colonial imperative intervenes to propose a theoretical vernacular - a particular way of thinking that is introduced to confront the range of problematics that a biennale in 2019 implicates.
PATRICK D. FLORES
is Professor of Art Studies at the Department of Art Studies at the University of the Philippines which he chaired from 1997 to 2003, and curator of the Vargas Museum in Manila. Currently, he is also the Artistic Director of Singapore Biennale 2019.
He was one of the curators of Under Construction: New Dimensions in Asian Art (2000) and also the Gwangju Biennale (Position Papers) in 2008. In 201, Flores was a member of the Advisory Board of the exhibition The Global Contemporary: Art Worlds After 1989, organized by the Center for Art and Media in Karlsruhe. In 2015, he curated both South by Southeast, an exhibition of contemporary art from Southeast Asia and Southeast Europe, and the Philippine Pavilion at the Venice Biennale.
In 2010, Flores was a grantee of the Asian Cultural Council; and in the years 2011 and 2014, he was a member of the Guggenheim Museum's Asian Art Council. In 2013, on behalf of the Clark Institute and the Department of Art Studies of the University of the Philippines, the professor convened the conference Histories of Art History in Southeast Asia in Manila. The following year, he took part as a Guest Scholar of the Getty Research Institute in Los Angeles.
Amongst his most notable publications are Painting History: Revisions in Philippine Colonial Art (1999); Remarkable Collection: Art, History, and the National Museum (2006); and Past Peripheral: Curation in Southeast Asia (2008). In 2011, together with Joan Kee, Flores co­-edited the Southeast Asian issue of Third Text.
PADAT MERAYAP IN-LAB
This talk is organised in the context of the Padat Merayap / Congestion In-Lab 2018/2019 initiated by Van Eyck participant Riksa Afiaty with Karoline Swiezynski.
This long-run series consists of 11 talks with speakers from a multidisciplinary and diverse background, who have developed in their work a variety of practices to discuss and develop strategies, scenarios, models, critical visualisations and commentaries that deal with the discourse of decolonialisation.
The series is divided into four focus areas:
Institutions: Significance and Speculative Future
The Opposition of Binary
Archive-Making
Object: Value, Transaction, Otherness