23.03.13 – 07.06.13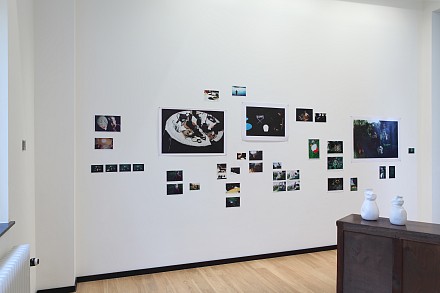 Present Presence
In 2013 the Van Eyck started anew - with new participants, system of practice, new advisors, and a new renovated building.
The academy is subject to a relationship with time. Now began a new beginning. Rather than to attempt to pinpoint this moment, the exhibition Present Presence aimed to define the present as a presence; a moment in time that exists not as an instance but as a pretense. All works in this group show related to time as being undefined and/or bringing about the indefinable. In Present Presence, the past and future service an expectation of how one can regard the present rather than a necessity to live in this moment.
Present Presence is curated by Huib Haye van der Werf. With contributions by Ksenia Galiaeva, Rik Smits, Alicia Ongay-Perez, Gabriel Lester, Sven Kroner, Karolina Bregula, Troika, Sanja Medic.
Present Presence 27 March - 7 June 2013