05.12.13 – 31.12.69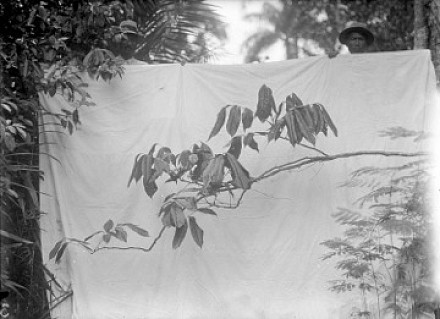 Rachel O'Reilly participating in 'Approaching Absenteeism' - 11 July Tropenmuseum Amsterdam
On July 11th at the Tropenmuseum, writer/critic/curator and Van Eyck resident Rachel O'Reilly will participate in 'Approaching Absenteeism', a research project by 'Landings' curators Natasha Ginwala and Vivian Ziherl on the invitation of Tropenmuseum. 
This event is part of a series of expert meetings and public talks with which the Tropenmuseum re-examines its photography archive, testing new approaches for future programming and research. Each event looks at another section of the archive, deliberately focusing on aspects that have been undervalued, while steering the critical debate away from the usual lines of inquiry.
Guest-curators Natasha Ginwala and Vivian Ziherl were invited to set the frame for two such events. The sessions titled 'Approaching Absenteeism' frames attempts to address the paradoxical absence of plantation owners within colonial administration. The images show an inherent trace of the 'management' of land and labouring bodies, but also a cultivation of detachment. Ginwala and Ziherl invite us to look at the structural operations of violence as well as virulence within this 'absenteeism'.
The programme will also feature a public event July 10th, 17.00-18.30, featuring a lecture by Jill Casid 'Virulent Still Life Landscape and the Photographic Archive as Technologies of Empire and Counter-Practice', as well as a screening and discussion of the film I Am Micro (2012) by Shai Heredia & Shumona Goel. 
Ginwala and Ziherl's work with the Tropenmuseum ties in with their long-term research project 'Landings',
developed upon the invitation of Witte de With center for contemporary art in collaboration with partner organisations Studium Generale Rietveld Academie (2013 edition), Stedelijk Museum Amsterdam, David Roberts Art Foundation, among others.