18.10.18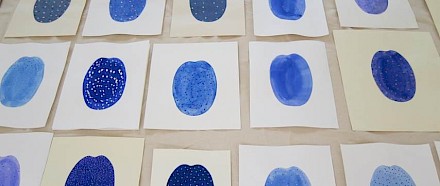 Reading Group: Religion and Magic deel 2
Graag nodigen wij U uit voor de 11e Reading Group, die op 18 oktober om zes uur plaatsvindt op de Van Eyck bij het Jac. P. Thijsse Lab. De sessie maakt deel uit van de serie over 'Religion and Magic' en gaat deze keer in het specifiek over 'Reality/Unreality'. 
They said, 'You have a blue guitar 
You do not play things as they are.'
The man replied, 'Things as they are
Are changed upon the blue guitar.'
And they said then, 'But play, you must,
A tune beyond us, yet ourselves,
A tune upon the blue guitar
Of things exactly as they are.'
I cannot bring a world quite round, 
Although I patch it as I can.
I sing a hero's head, large eye
And bearded bronze, but not a man,
Although I patch him as I can
And reach through him almost to man. 

W. Stevens, The Man with the Blue Guitar in Wallace Stevens. London: Faber and Faber 2008. 
 
Voor deze Reading Group zullen we het eerste hoofdstuk (Introduction) van Federico Campagna's 'Technic and Magic, the construction of reality' lezen en bespreken, alsmede een fragment uit  Mina Cheong's 'Shamanism + Cyberspace.' Beide fragmenten zijn te vinden via de hyperlink.  Co-hosts van de avond zijn Van Eyck deelnemers Andrea Canepa en Elisa Strinna. 
De voertaal voor de Reading Group is Engels. Gelieve je aan te melden via: yasmine.ostendorf@janvaneyck.nl
Beeld: Saskia Janssen. Diamonds in the Sky. Installatie van Tantrische meditatie tekeningen, gemaakt met patienten van het psychiatrisch ziekenhuis Altrecht, Den Dolder gedurende Saskia Janssen's residency bij het Het Vijfde Seizoen, een kunstenaarsresidency in de psychiatrie.