18.09.19 – 03.11.19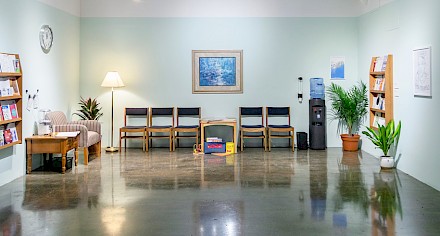 Sick Time, Sleepy Time, Crip Time: Against Capitalism's Temporal Bullying
Red Bull Arts Detroit presents Sick Time, Sleepy Time, Crip Time: Against Capitalism's Temporal Bullying, curated by Red Bull Arts Detroit's inaugural Curatorial Fellow and the Jan van Eyck Academie's former participant Taraneh Fazeli. The exhibition sheds light on the politics of health and care and is on view from September 18–November 3, 2019,

The project's curatorial approach is motivated by ethics of care emerging from disability justice. Disability justice imparts how recognizing dependencies must be the basis of ethical human relations. While some people are more dependent than others due primarily to the manner in which societies and built environments are structured, we all are dependent on others during times in our lives. Complete autonomy is a fallacy often only afforded to the wealthy, who are actually dependent on those that made and keep them so.
Participating artists examine how care for the body in states of illness, rest, and disability—particularly in relation to the time they operate on—prompts us to re-imagine forms of support. Dragging on and circling back, with no regard for the stricture of the workweek or compulsory able-bodiedness, the time that this project investigates is non-compliant. The process of making Sick Time, Sleepy Time, Crip Time and many of the artworks within demonstrates what types of flexible infrastructures are necessary to privilege holistic wellbeing and to respond to dialogues particular to site.
Participating artists include Ava Ansari + Poetic Societies, Fia Backström, Black Power Naps (Navild Acosta & Fannie Sosa), Danilo Correale, Wayne Curtis, Jen Liu, Carolyn Lazard, Jordan Lord, Park McArthur, Sondra Perry, Katya Tepper, Cassie Thornton, Constantina Zavitsanos, and others to be announced. Exhibition partners include Detroit Disability Power, ProjectArt, RIP Medical Debt, and others.

Note: Crip is a political reclaiming of the derogatory label cripple popularized by disability activists.
Photo: Clare Gatto. From left: Ava Ansari + Poetic Societies, Healing Machine, 2019. Cassie Thornton, Give me Cred!,2013–. Wayne Curtis, Feed the People, 2013.