20.09.16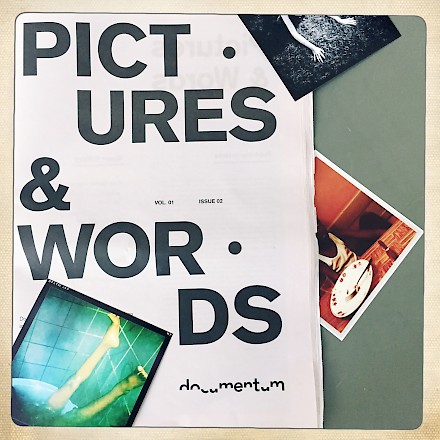 Pictures & Words
Instagram, Snapchat, Facebook. Overal kan je een foto op plaatsen. Hoe gaan we om met tekst en beeld in dit snapshot tijdperk? Versterkt een tekst een foto? En andersom?
Van Eyck Writer-in-residence Rosan Hollak gaat in discussie met kunstenaar Rein Jelle Terpstra en uitgever en fotograaf William Boling over de kracht van woord en beeld en hoe deze elkaar kunnen versterken.
Over Pictures & Words:
Frank Zappa once said: 'Writing about music is like dancing about architecture.' Some things cannot be explained through words. Or can they? How about pictures and words?
On September 20th writer-in-residence Rosan Hollak will meet with publisher, editor and photographer William Boling and artist Rein Jelle Terpstra. They will discuss how writing and picture sharing can successfully play together. According to William Boling, founder of photo periodical Documentum, writers and picture-people have faced the daunting reality that too often words alongside pictures come as mere captions. And the pictures sometimes seem just an illustration to text. Is there a way that they can flow beautifully and respectfully together?
Photographer William Boling, based in Atlanta, Georgia, is publisher and editor in chief of Fall Line Press. Together with photographer Stephen Shore he founded Documentum, a quarterly periodical dedicated to Instagram photography, examining Instagram through the eyes of artists, writers and cultural thinkers.
Rein Jelle Terpstra is an artist based in Amsterdam (NL). His photo projects – slideshow installations and books – investigate the relationships between perception, memory and the absence of images. In 2002 he published Nabeelden ('Afterimages' – on photographs not taken), and in 2013 Retracing (on remembering images in the wake of blindness).  His work is held in various collections, including the MoMA Library, New York Public Library Special Collections, and the Stedelijk Museum, Amsterdam. 
Rosan Hollak is a writer and journalist for NRC Handelsblad. She published in literary magazines such as Revisor, Tirade, Bunker Hill and Lava. Her first novel Scherptediepte was published in 2012 by De Bezige Bij. Her second novel will appear in 2017.
About Documentum:
http://lens.blogs.nytimes.com/2016/03/15/documentum-instagram-newspaper-stephen-shore-william-boling/?_r=0
Pictures & Words
20 September 2016
20:00 Van Eyck auditorium
Welkom!