30.06.16 – 24.08.16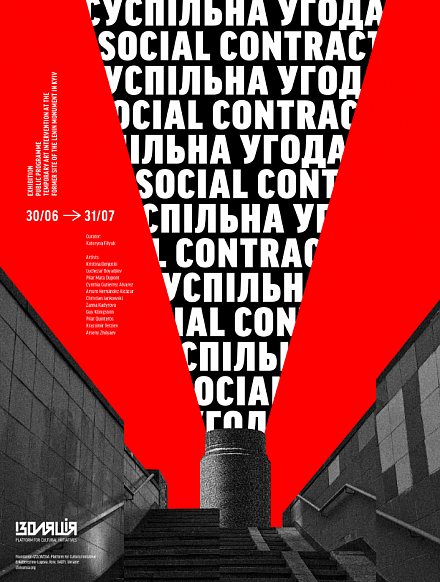 Social Contract
Van Eyck deelnemer Kristina Benjocki toont werk in de tentoonstelling Social Contract bij IZOLYATSIA, Kiev, opening 30 juni.
Social Contract, exhibition and program curated by Kateryna Filyuk featuring works by artists Pilar Mata Dupont, Luchezar Boyadjiev, Krassimir Terziev, Arturo Hernández Alcázar,Kristina Benjocki, Kadyrova Zhanna, Cynthia Gutierrez Alvarez, Christian Jankowski, Guy Königstein, Pilar Quinteros, Arseny Zhilyaev.
Social Contract is aimed at creating a discussion platform for art community, society and authorities on the status and functions of commemorative objects in urban space, using the case of the Lenin statue in Kyiv as an example. The destruction of the statue of Lenin in Kyiv in December 2013 triggered the symbolic Leninfall around the country, calling into action a controversial set of laws on Decommunisation to a broad polemic in Ukrainian society.
tentoonstelling t/m 24.08.2016