15.04.15 – 27.04.15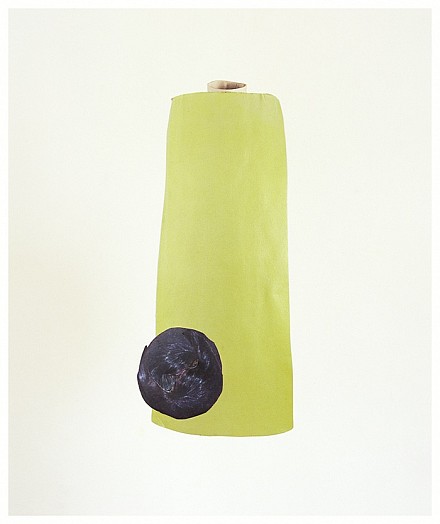 supple solids
Theresa is a space recently established by current Van Eyck participants Gregory Polony and Blaine Western, and Henry Babbage at the site of a former Catholic School called St Theresia in Maastricht.
supple solids is a group show at Theresa with work by Tahi Moore (1972, New Zealand), Tobias Kaspar (1984, Switzerland), Joke Robaard (1953, Netherlands) and Ava Seymour (1967, New Zealand). The show will be open from 15.04.15 to 27.04.15. Theresa is open on Saturdays 12-5 and by appointment.
supple solids explores fashion as it pertains to ontological experience. Black Noir, a film by Tobias Kaspar considers the social vocabulary inherent in the details of garment design. Ava Seymour condenses the iconic garments of Jackie Kennedy into photographs consisting of raw shapes and colour. Tahi Moore presents pairs of original Wrangler cowboy denim jeans to gesture towards the history of shifting socio-political associations performed in popular forms of clothing. Joke Robaard reflects on the language which both structures—and is structured by— representations of clothing, such as in the vernacular of fashion magazines.
As Joke Robaard notes in Social Fabric:
Deleuze and Guattari studied the technology of weaving from scratch, drawing in particular on descriptions by archaeologist and anthropologist Leroi Gourhan, who studied and mapped the production of "supple solids" all over the world. Fundamentally, weaving consists in an over/under, under/over process. Gourhan saw this as an archetypal "semi-closed" system, comprising fixed and mobile parts in equal measure. The warp expands endlessly while the weft is limited by the size of the particular loom—a spatial logic derived from a binding technique. Deleuze and Guattari also refer to Plato's metaphor of weaving as a "royal science," a paradigmatic pattern for state government in which the statesman is conceived as a weaver who works towards assembling a perfect fabric from the heterogeneous community of "warp" and "weft" citizens.
Address:
213 President Rooseveltlaan
6224 CP, Maastricht
15.04.15 – 27.04.15
www.theresa.center