05.03.15 – 10.04.15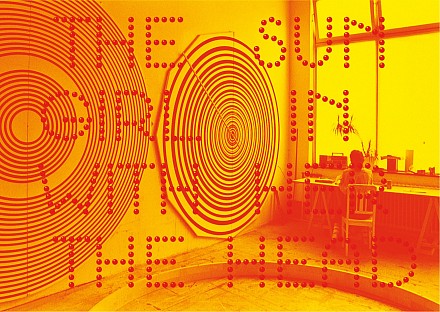 The Girl With The Sun In Her Head
De groepstentoonstelling The Girl With The Sun In Her Head toont nieuwe en recente werken van Van Eyck deelnemers Dario D'Aronco, Egemen Demirci, Niek Hendrix, Vanessa Hodgkinson, Joris Lindhout, Stéphanie Saadé, alsook Susan MacWilliam.
Vertrekpunt voor deze tentoonstelling was een close reading van een kort verhaal van de Engelse schrijfster Daphne Du Maurier getiteld Monte Verità (1952). Bij de tentoonstelling verschijnt een publicatie met een uitgebreid essay van curator en Van Eyck deelnemer Pádraic E. Moore en interviews met alle deelnemende kunstenaars.

De tentoonstelling is te bezichtigen t/m 10 april 2015
Over de tentoonstelling:
The starting point for this group exhibition was the 1952 short story Monte Verità by English writer Daphne Du Maurier. The story contains motifs and symbols that resonate significantly with the work of the artists involved in this project. The narrative focuses upon a young woman who renounces her marriage and life of material comfort and joins a pantheistic mountain sect who partake in solar and lunar rites. Essentially, the central theme of the story is the search for transcendence in a world suffering from spiritual starvation. 
Telepathy features prominently in Monte Verità; characters receive 'psychic messages' and are impelled to act by unseen forces.  This phenomenon is a useful metaphor for considering visual arts subtle but potent power to create and disperse knowledge via methods of communication that are often unwritten and unspoken - and all the more important for that.  This exhibition is a testament to the fact that although art is distinct from -and cannot be a surrogate for- religion both are capable of satisfying similar needs.
- Pádraic E. Moore