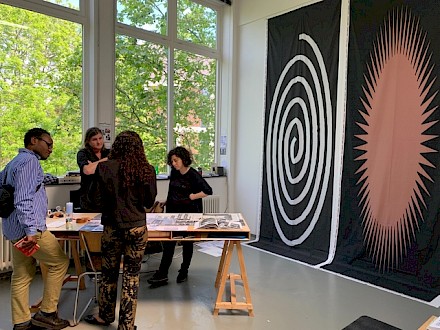 Transforming our Visual Identity
We're saying goodbye to our current vibrant visual identity designed by Meeusontwerpt and entering the process of reshaping our image.
Shedding light on ecological awareness and sustainability, we are teaming up with Atelier Brenda to transform the academy's appearance. Our new cross-pollinated image and playful house style will bring us closer to a more organic, eco-friendly way of being.
To carry out this transformation in the most fruitful way possible, our participants Nana Esi and Sophie Keij from Atelier Brenda will be diving into our rich archives to explore the Jan van Eyck's values and long-term objectives.
We are expecting to complete the transformation in 2020.