04.11.19 – 05.11.19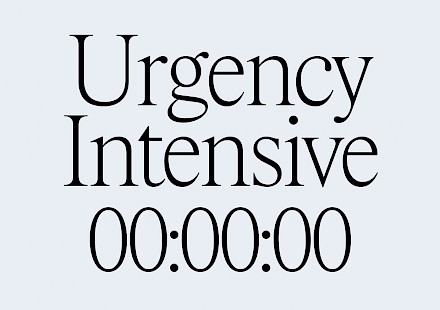 URGENCY INTENSIVE on the role of art and design in times of urgency
URGENCY INTENSIVE
on the role of art and design in times of urgency
OPENING: 4 November 10:00
On the 4th and 5th of November the Jan van Eyck Academie presents its first Urgency Intensive during which we will explore the role of artists and designers in the context of climate and its threats. Together with a diverse scope of speakers, participants and audience, we will question what the threat of climate emergency might hold for the autonomous position claimed by artists and designers.
The Urgency Intensive intends to dissect the part we play in the rapidly changing character of our planet and aims to reflect on the challenges and restrictions of the discourse that diversify, stretch and deepen our understanding of the world around us. In a pluralist fashion, we wish to generate new lines of thought by delving into lectures, workshops, presentations and films. Together with you, we aim to develop new concepts, expressions, metaphors, words and meanings that could pave the path to a more sustainable understanding of our environment and inspire us to develop contemporary solutions.
CONVERSATIONS TO REDRESS A FASHION DISASTER
4 November, 10:00 - 21:00
During this first day, the Jan van Eyck Academie will host a series of artistic experiments, film screenings, conversations and artworks to critique fashion's response to the current climate crisis. Key members of the Research Collective for Decolonising Fashion (RCDF) will engage with experts, artists, thinkers, students, activists and the public in open, forthright and constructive Conversations to Redress a Fashion Disaster. 
Together with participants, the members of the RCDF will consider how a framework of decoloniality could be useful for thinking beyond the known critiques of production, consumption and the relentless drive for growth and profit. By utilizing the themes of luxury, education and digital curation to explore new and decolonial ideas for fashion, we aim to expose the fundamentally flawed processes of conventional fashion practices and achieve a better understanding of the problematic foundations of fashion-as-usual.
Download the full programme here.*
Conversations to Redress a Fashion Disaster is organized by the RCDF, a project that was established in 2012 to critique fashion's systemic unfairness and abuse rooted in coloniality. This event follows Maastricht's FASHIONCLASH Festival and Fashion After Flood that explore the role that fashion designers can play in a world in flux and climate urgency.
*The artistic experiments, film screenings and artworks are freely accessible to everyone. However, as space is limited for the Conversations, please register in advance by sending an email to submission.rcdf@gmail.com
CULTURAL PRACTICES AND THE LANGUAGE OF CLIMATE CHANGE
5 November, 13:00 - 21:00
This second day of the Urgency Intensive is dedicated to exploring the manner in which we apply language when describing environmental crises. We wish to review and expand our vocabulary to better comprehend the links between ourselves, what surrounds us and the issues we must overcome in order to develop viable answers to the current climate disaster.
Language holds the power to shape our understanding of the world around us yet we still cannot grasp the true meaning and implications of various climate threats. Such umbrella-terms as global warming, the Anthropocene, sustainability, climate disaster and others are all there to assist us in apprehending concepts of unrivalled immensity. However, most of them have subsequently been appropriated, hollowed out, and hijacked for economic benefit. As a result, these terms have become interchangeable and somewhat redundant.
Seeking to go beyond the restrictions of our language, we will look into environmental crisis from the perspective of cultural production and its instruments, as well as question the role they play in creating a platform for picking apart climate urgencies.

From 13:00 until 21:00 we will hold workshops, presentations and talks with a keynote lecture titled The Trouble with Anthropocene Discourse and the Planetary-Scale, delivered by Hanna E. Morris at 20:00
Download the full programme here.