06.12.19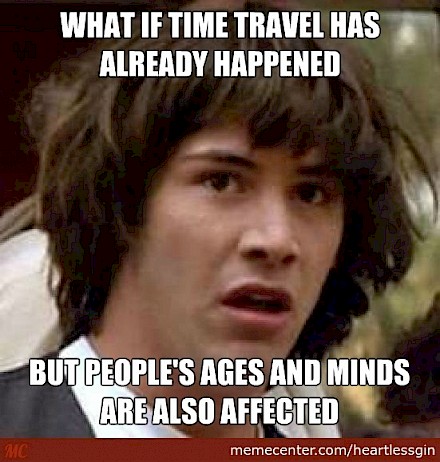 Everybody Reads Time Travels!
From 10:00 - 17:00 on 6 December, curator and writer Valentinas Klimašauskas will lead a workshop titled Everybody Reads Time Travels!
Location: Jan van Eyck, Meeting Room
The event is taking place in the framework of the Bait & Switch In-Lab. If you wish to take part, please register by sending an email to Kent Chan.
The workshop is inspired by the idea of open work, non-hierarchical horizontal social structures, and the slogan by Roberto Bolaño – Reading is always more important than writing. Every participant will read something authored or found – a letter, character, a sentence, a poem, posts from social networks, a short essay, etc. accordingly to the topic of the reading. The event aims to generate various surprising collections of opinions, voices, languages, and texts, consequently resulting in an imaginary exhibition in a listener's mind. The workshop will be split into two seminars, both of which may be considered as therapy sessions based on time travel:
1. THE FIRST DAY OF THE ANTHROPOCENE
We invite you to find, create or choose a text (or something readable) about that very day. As we all know, the Anthropocene is a trendy buzzword which describes a still discussable period during which human activity made the dominant influence on climate and the environment. Scientists still disagree about the exact dating though. Did it start after the most recent ice age 11,700 years ago, with farming in Mesopotamia (10,000 BCE), with the invention of the steam machine by James Watt's in 1784, testing of the first nuclear bomb in 1945, or the anthropogenic emission of greenhouse gases? Let's continue to speculate and imagine this very subjective (so far), calendrical moment when we entered into the Anthropocene. Can we imagine or find some texts about that day, that moment? Did we really live in matriarchate at the time? Should we think about it from the perspective of a human, dog, bacteria or plutonium? What would an exhibition look like on that day? Any specific artworks? Were the Neanderthals better artists than humans? Did curators exist at that time too? What would you do that morning with all the knowledge you have today?
2. THE FIRST DAY OF THE NEW NEW ERA TO COME
which has no name yet. How would it be called? The Chthulucene (Donna Haraway), Posthuman (Rosi Braidotti), PostCapitalocene? What socio-political or geological parameters should change on a global level so that it would become possible to enter that new era? What would be the last night of the Anthropocene? What meanings terms like an exhibition, contemporary art, artists, copyright, art market, etc would contain then? Will we be pets of AI? Will we still create art and make jokes? Should we imagine an exhibition for that special moment? Who would be its audience then?
Previous iterations include Everybody Reads Artists Documents at Satka, Russia; Everybody Reads Fishing at Coast Contemporary, Håholmen, the North Sea; Everybody Reads Jokes at Kim? CAC, Riga; Everybody Reads Feminism at Santa Fe feminist club in Vilnius; Everybody Reads Hybrids at Nida Art Colony, Lithuania; Everybody Reads the News! at the Baltic Art Centre, Visby; Everybody Reads ... at Fokidos and the Ruler artists' spaces in Athens and Helsinki, accordingly.         
EVERYBODY READS TIME TRAVELLS!

Children, aliens, their hosts,
bots and speech recognition software,
Siri, significant others,
and others

EVERYBODY READS!

You start. Erratic
comets commenting verbatim.
All languages, including
forgotten, made up,
and the machine ones.
Random destinations,
side effects, pluralist trips.

EVERYBODY READS TIME TRAVELLS!

"A dressed male" vs. "addressed mail."
A mouth is better than a pen.
An ear is worse than lips.
Italic is better than a bold underlining.
Better is worse. Naturally,

EVERYBODY READS!