23.08.19 – 30.08.19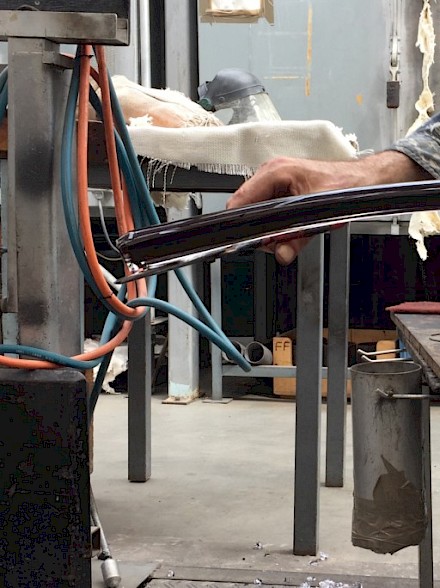 When it Comes to Certain Rooms
From 23 - 30 August Jason Hendrik Hansma's solo exhibition When it Comes to Certain Rooms will be on show at the Van Doesburg House in Paris. 
Using photography, sculpture, drawing, text, glass, video, and painting, Hansma explores the notions of the in-between, the liminal, and the nearly articulate. For him, a photograph might be created over months, a glasswork's borders could extend to being installed in transitory architectural spaces, a curtain might slow down an exhibition, providing a soft cut, moved by a light breeze from outside air. In his work, language (and the loss of language) plays a key role in thinking through the politics of aesthetics, the body and presentation. 
The title - When it Comes to Certain Rooms - was inspired by Van Doesburg's house and studio where no standard measurements were applied to the design of the building. Hansma worked with what he termed a softer standard in opposition to so-called harder universal standards which were being promoted by Van Doesburg's modernist contemporaries at the time.
Exhibition hours
Monday - Friday, 14:00 - 17:00
JASON HENDRIK HANSMA 
(b. 1988, Pakistan) completed a Master of Fine Art at the Piet Zwart Institute and was a participant at the Jan van Eyck. He is also the co-director of Shimmer (along with curator Eloise Sweetman), an exhibition space in the shipping port of Rotterdam.
Image: http://www.jasonhendrikhansma.com