11.02.20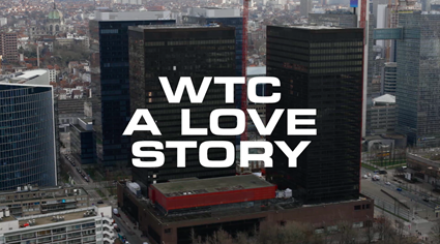 WTC A Love Story
You are kindly invited to the Brussels avant-premiere of WTC A Love Story, a film project developed by Jan van Eyck former participant Lietje Bauwens, Wouter De Raeve, and Video Power.
11 February 2020
20:30
het Kaaitheater, Brussels (BE)
When Wouter and Lietje witnessed how the WTC towers and the Northern Quarter started changing, they decided to enter the debate by making a film with actors that claimed a voice in this transition: politicians, an activist, a private owner, designers, and others. Taking the WTC towers as its object, the project unravels power relations between the different actors involved in the urban re-development, and traces the influx of new progressive, ecological and horizontalist ideas, as well as their impact on the area.
More information here.