Hubert van Eyck Academie
NEARCH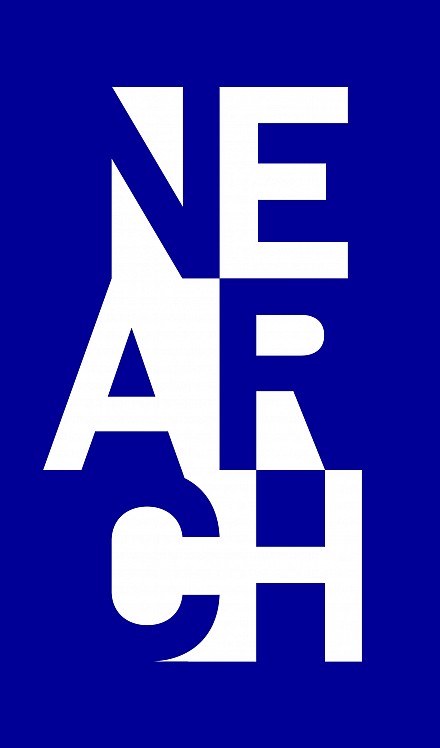 NEARCH – new scenarios for a community-involved archaeology
In NEARCH - een langlopend project van 2013 - 2018 gesubsidieerd door de EU - is de Van Eyck de enige kunstinstelling tussen de grote archeologiefaculteiten en -instellingen van Europa. Doel en opzet van het project is kunstenaars en archeologen in samenwerking nieuwe vormen van presentatie en kennisoverdracht te laten ontwikkelen. Het uitgangspunt is het idee dat het werk van een archeoloog en kunstenaar, naast onderlinge verschillen, ook veel gemeen heeft.  Onder de  noemer THE MATERIALITY OF THE INVISIBLE zal de samenwerking resulteren in nieuw geproduceerde werken van speciaal voor dit project geselecteerde deelnemers, een tentoonstelling en een symposium in 2017.
Geselecteerde kunstenaars en kunstcollectieven:
Leyla Cardenas, Joey Bryniarska en Martin Westwood, Klaas van Gorkum en Iratxe Jaio, Matthew Wilson, en Rossella Biscotti.
Zij werken samen met de volgende archeologische partners in NEARCH:
- Leyla Cardenas  -  UOFX (Oxford, UK) en ADS (York, UK)
- Joey Bryniarska en Martin Westwood -  INRAP (Parijs, Frankrijk), Departement voor Archeologie van Saint-Denis en de universiteit van Gotenborg (Gotenborg, Zweden)
- Klaas van Gorkum en Iratxe Jaio -  Incipit (Santiago de Compostela, Spanje)
- Matthew Wilson -  Leiden University (Leiden) en het Deutsches Archäologisches Institut (Berlijn, Duitsland)
- Rossella Biscotti - Adam Mickiewicz University (Poznan, Polen)
Samenwerkingspartners: Aristotle University of Thessaloniki (GR), Institut National de Recherches Archéologiques Préventives (FR), Deutsches Archäologisches Institut, Consejo Superior de Investigaciones Cientificas (ES), Instituto per I beni artistici culturali e naturali dell'Emila Romagna (IT), Culture Lab (BE), Faculteit der Archeologie, Universiteit Leiden (NL), Uniwersytet im. Adama Mickiewicza w Poznaniu (PL), Archaeology Data Service (UK), Centquatre (FR), University of Oxford (UK), Universiteit van Gotenborg (SE). Associated partners: Unité d'archéologie de Saint-Denis (FR), The European Association of Archaeologists (CZ), International Committee on Archaeological Heritage Management (FR)